Product
Iron and steel industry
Chemical industry
Pharmaceutical industry
Hotel, office building
Ozone Cooling Tower in Hotel, office building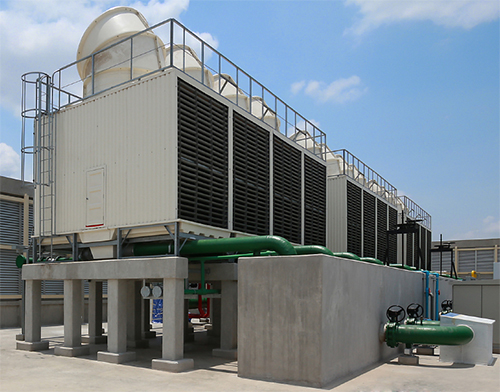 Ozone cooling tower water treatment advantages:
1. sewage discharge decreased by more than 50%.
2. no chemicals are needed to fully meet environmental requirements.
3. ozone is the best disinfectant, can effectively kill bacteria and viruses. Including Legionella bacteria, removal of biological slime, algae, fungi and so on.
4. ozone can reduce the corrosion rate by more than 50% (including steel and copper).
5. ozone can reduce or even clear the dirt on the condenser and heat exchanger. Ozone can save energy and improve the service life of the equipment.
6. Ozone generator is on-site manufacturing ozone, automatic control, reduce operation and management costs.
At present, the United States and European countries to use ozone in the treatment of circulating cooling water, cooling tower applications in other countries have great room for improvement.
Ozone in Cooling Tower Application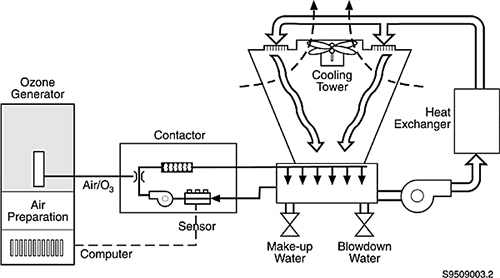 Ozone application in circulating cooling water and boiler feed water
In circulating cooling water, advanced treatment of water is needed. Ozone can remove impurities that form dirt and prevent clogging of pipes. Of course, to achieve this goal, we must first eliminate ammonia, otherwise, the reduction will decompose the residual ozone, is not conducive to maintaining ozone oxidation efficiency, usually residual ozone to maintain at around 0.5mg/L is appropriate.
Ozone application in the treatment of circulating water, ozone water treatment simple operation, strong sterilizing ability, less emissions, saving water, don't change pH, no two pollution, corrosion, scale inhibition of circulating water, sterilization and so have a good effect.