Product
Industrial Wastewater
Chemical Wastewater
Municipal Wastewater
Pharmaceutical Wastewater
Ozonator for Sewage Treatment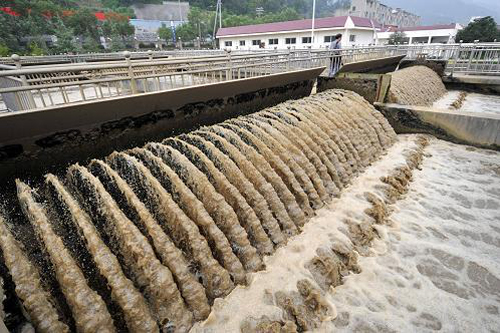 Ozone can also oxidize and decompose pollutants in water, and has remarkable effect on removing odor, decoloring, sterilizing, removing phenol, cyanogen, iron, manganese and reducing COD and BOD in water treatment.
Decolorization of ozone in wastewater. The chromophoric groups in colored substances are ethylene, azo, azo, carboxyl, sulfur, carboxyl, nitro, nitroso and so on. Ozone can open their unsaturated bonds and lose their color rendering capacity.
Activated carbon can catalyze the oxidation of ozone and reduce the amount of ozone consumption in wastewater treatment by ozone and activated carbon.
Water resources are becoming more and more tight, and industrial and municipal wastewater treatment is often reused, which requires the improvement of wastewater treatment standards. The use of ozone for advanced treatment of water, can remove all impurities in water, so as to achieve the standard of reuse.
Ozonator Waste Water Treatment Drawing
Disinfection of hospital sewage by ozone. If ozone treatment of hospital sewage, source of infection can be cut off from worries. And ozone can kill the virus in a few minutes, 200~3000 times faster than equivalent chlorine gas.
Municipal sewage treatment system project has begun to use large ozone generator for sterilization, deodorizing, decolorization treatment.
Advantages of ozone water treatment:
1. Ozone is an oxidant excellent, strong chlorine resistance can kill viruses and spores;
2. Ozone disinfection by sewage affected the pH value and temperature;
3. Ozone removal of color, smell, taste and chlorine phenol and other pollutants, increase the dissolved oxygen in water, improve water quality; organic matter can be divided into
4. Ozone biological problems the degradation and three causing substances, improve the biodegradability of the sewage;
5. Ozone decomposition in water, will cause two pollution by residue.