Product
Municipal Drinking Water
Potable Water
Purified Water
Mineral Water
Ozone Water Treatment in Drinking Water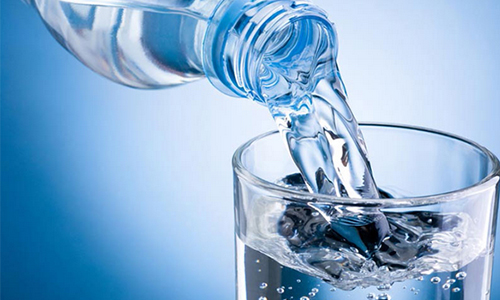 Drinking water includes barrels / bottles of pure water, mineral water, distilled water, spring water, and regional piped drinking water.
In drinking water, ozone is used to kill two contaminated bacteria from the air, packaging materials, pipes, equipment, etc. in filling, transportation and other processes.
Drinking water with ozone disinfection, usually after filtering processing after, but also in the water to add a link to the ozone treatment process, one is oxidation of certain substances in the water, the two is to carry out sterilization and disinfection for raw water.
Ozone drinking water purification:
Tap water treatment by ozone is a good drinking water. Just entering the O3 per liter of water in 2 minutes to remove the residual chlorine in the water, sterilization, disinfection, to taste, to remove heavy metals, prevent the formation of carcinogen chloroform, increasing the oxygen content in the water, it is clean drinking water.
Ozone applied concentration in water
Application of ozone water solubility in 0.1mg/L ~ 10mg/L. Low value as the minimum concentration of water disinfection and purification, high value as "ozone water disinfectant" can reach the concentration value.
Tap water purification, the international standard for the solubility of 0.4mg/L value, keep for 4 minutes, the CT value is 1.6.
Water residual ozone concentration maintained at 0.1 ~ 0.5mg/L for 5 ~ 10min of sterillization.
Ozone water disinfection sterilization is rapid, disinfection effect in a moment. Once ozone concentration in the clear water was reached, the bacteria were killed within 0.5 to 1 minutes. The concentration was 4mg/L, and the inactivation rate of hepatitis B virus was 100% in 1 minutes.
Temperature is 20 °C, concentration of ozone in water up to 0.43mg/L, can kill 100% of Escherichia coli, 10 C. only 0.36mg/L can kill all.
Ozone concentration is 0.25 ~ 38mg/L, only a few seconds or minutes completely inactivated hepatitis A virus (HAV).
Ozone mineral water solubility in 0.4 ~ 0.5mg/L, can meet the requirements of sterilization. The reasonable amount of ozone is 3 ~ 5mg/L.
Bottled water treatment should be 0.3 ~ 0.5mg/L of ozone solubility value, ozone dosage should meet the requirements 1m³ water 3g O₃. According to practical experience, ozone concentration is higher than 8mg/L, it is easy to reach the concentration.
Ozone disinfection does not present any harmful residues (such as chlorine disinfection, carcinogenic halogenated organic compounds), and is very effective in improving the quality of drinking water.
Surface water contains a variety of organic, inorganic, and various bacteria, viruses. Surface water treatment with ozone water, it can reach high quality drinking water standards.
The quality of drinking water is very high by ozone water treatment, which prevents microorganisms from growing in the pipeline and protects the health of the human body. If only UV disinfection, only through a certain thickness of the water layer, sterilization is not complete, and the use of ozone can completely solve the problem. If the ozone combined with ultraviolet disinfection of drinking water, the effect is better than the use of any other method, and can also save energy consumption.
The quality of water supply to the district must be sterilized by ozone. Only in this way can the drinking water be kept in an oxygen free state at all times.
Drinking water treatment process